Poly-Spectrum-8/G
Ready-made solution for remote ECG acquisition and analysis (Tele-ECG)
full-featured 12-channel ECG recording (acquisition and displaying)
user-friendly touchscreen interface
real-time ECG consultations even if a patient is a thousand kilometers away
ECG review and interpretation at cloud server in a couple of seconds
ready-made solution for a range of diagnostic purposes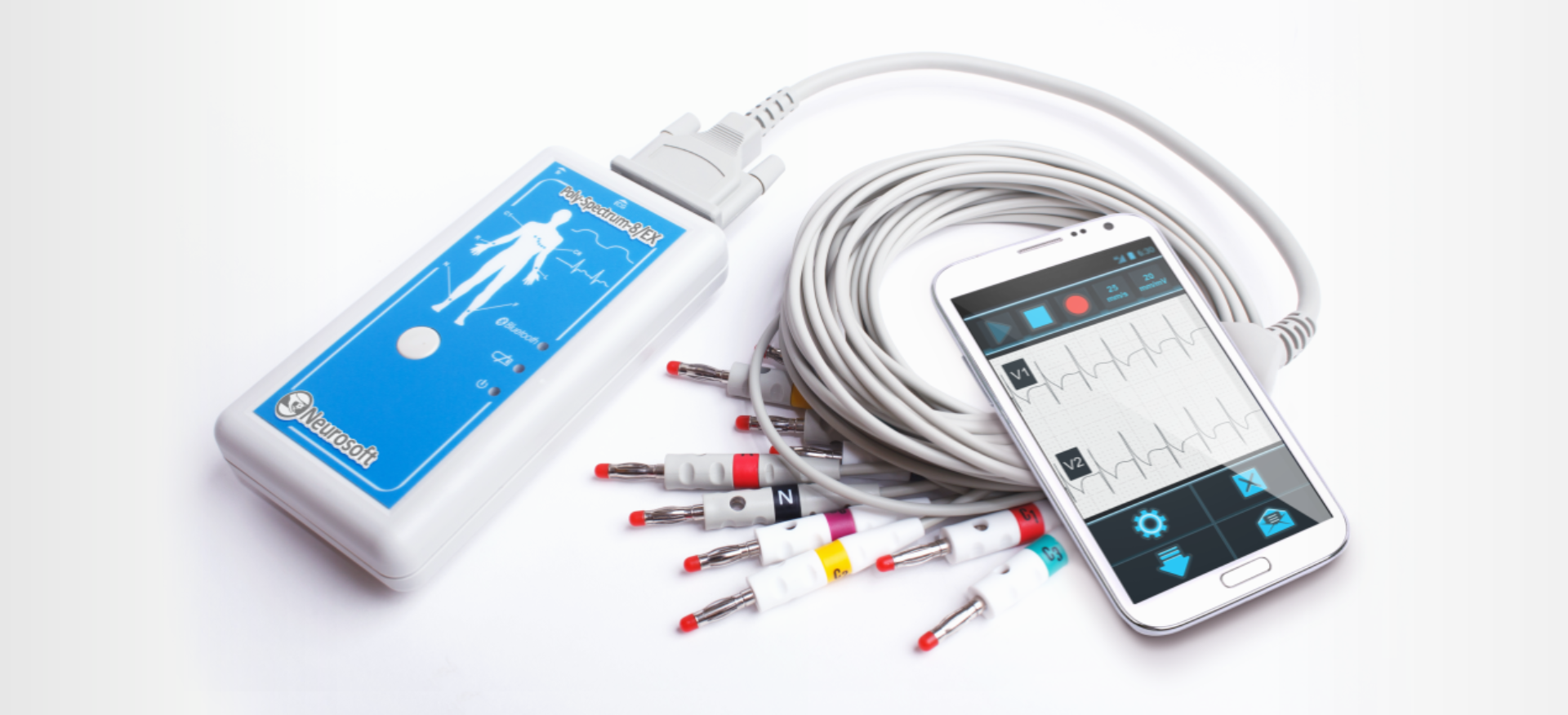 Description
Full-featured 12-channel ECG Recording
The system ensures ECG recording from 12-channels.
User-friendly Touchscreen Interface
The Android-based application is easy-to-use and can be installed on any compatible smartphone or tablet. ECG acquisition does not require any special computer skills.
Real-time ECG Consultations Even If a Patient Is a Thousand Kilometers Away
The remote support of qualified specialists in making diagnostic and clinical decisions can be provided when needed.
ECG Review and Interpretation at Cloud Server in a Couple of Seconds
The recorded ECG can be analyzed by our cloud server that generates ECG interpretation automatically. The cloud server benefits include quick calculations, reliability and automatic update of analysis algorithms.
Ready-made Solution for a Range of Diagnostic Purposes
The system does not require any additional software modules. Upon your request, our specialists will install and set up the system and teach a medical practitioner to use it. The system can be also used for:
– urgent ECG transmission from diagnostic centers to medical facilities with simultaneous cardiological consultations (telemedicine);
– scheduled ECG transmission with simultaneous cardiological consultations (telemedicine) during health screening;
– control of the patient's state during his/her transportation to the medical facility.
Poly-Spectrum-8/G allows a medical facility to prepare for emergency patients beforehand (for example in case of urgent revascularization).
The support of HL7 standard allows integrating all diagnostic Neurosoft systems into the information system of a healthcare facility.