Neuron-Spectrum-LEP
Software for long-latency visual flash and reversal pattern, auditory, cognitive (P300, MMN, CNV) and event-related EP studies with brain mapping using all EEG channels
---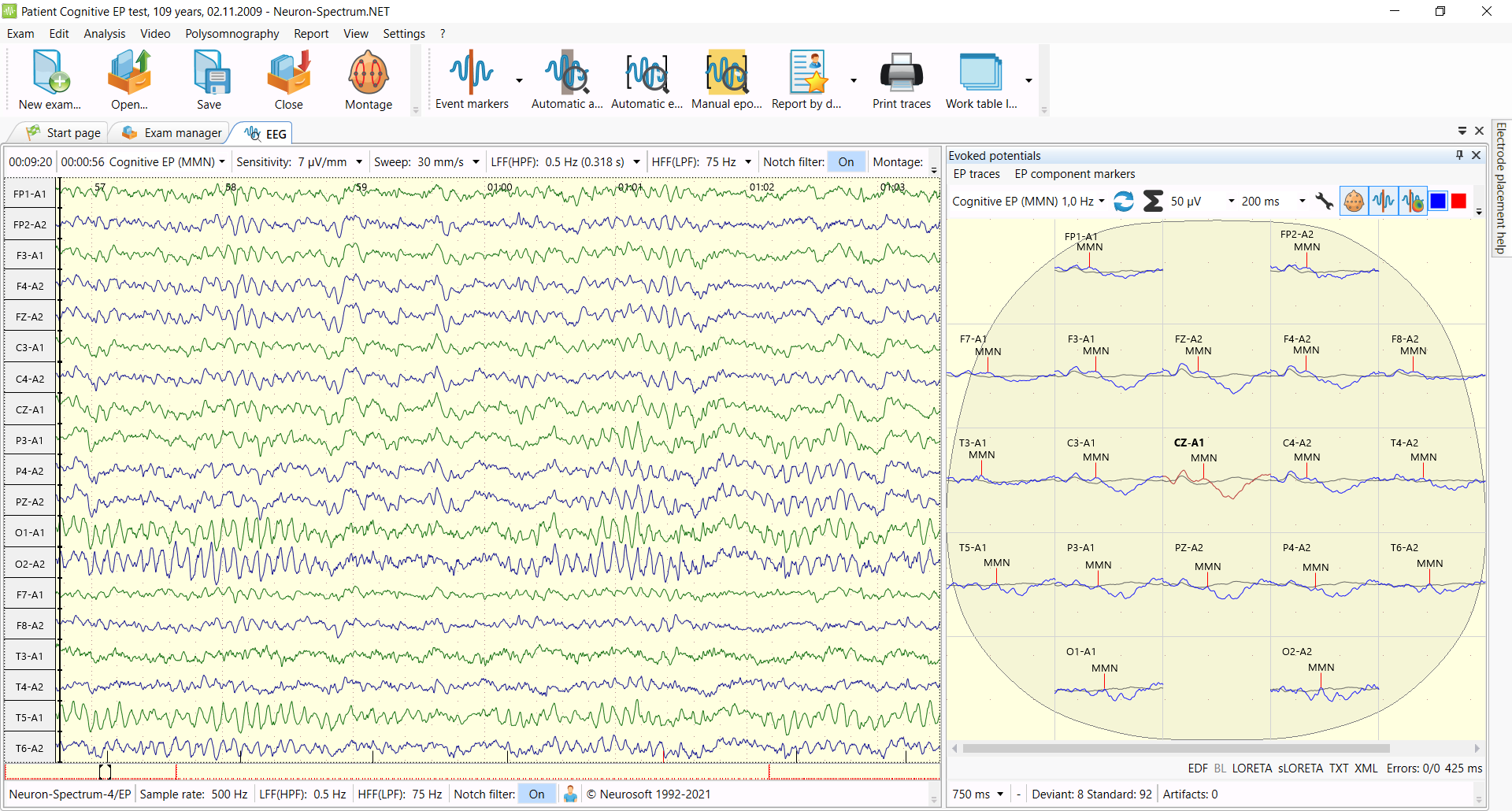 Description
flash visual EP
pattern visual EP*
long-latency auditory EP
long-latency somatosensory EP (electro stimulating electrode should be available)
cognitive EP (P300, MMN, CNV)**
Neuron-Spectrum-LEP is included in Neuron-Spectrum-4/EPM base delivery set. It can also be used with Neuron-Spectrum-5 and Neuron-Spectrum-4/P, 4, 3, 2, 1 digital systems.
* if 18,5''pattern stimulator is available
** cognitive EP studies can be performed if patient button is available

Delivery Set
The delivery set can differ from country to country. Request the actual delivery set for your country from your local representative.