ECochG option
Software and Equipment for Electrocochleography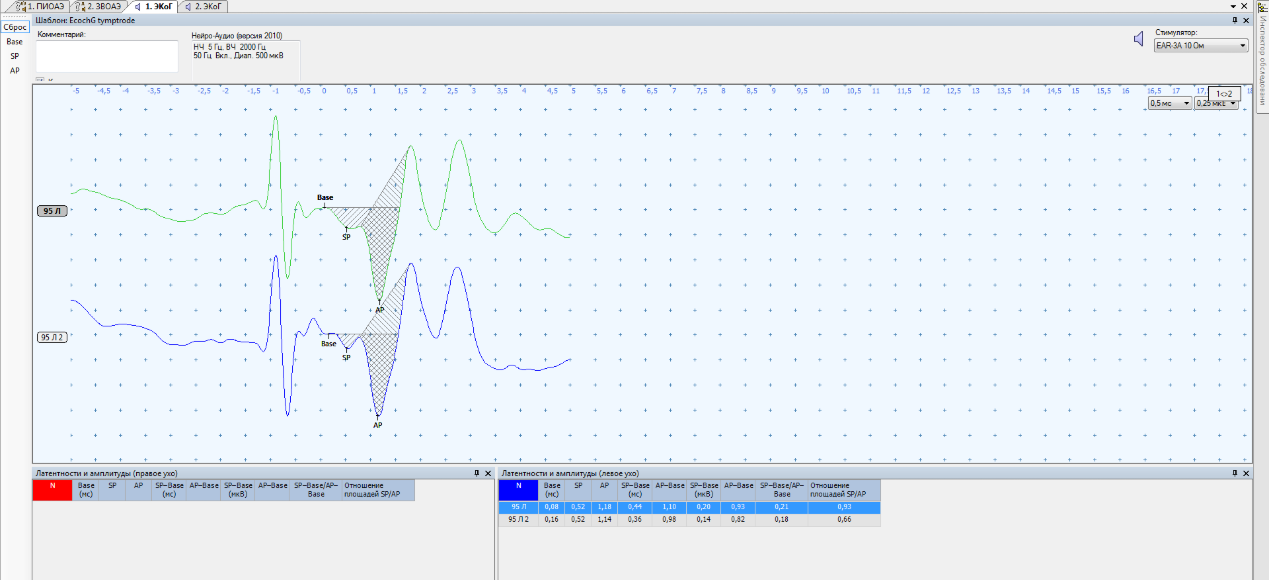 Description
Besides SP/AP amplitude ratio calculation, Neuro-Audio software calculates SP/AP area ratio. Just place three markers on the response waveform. The SP/AP area measurement improves sensitivity of ECochG in diagnosis of Ménière's disease to 92% (according to Murad O. Al-momani, John A. Ferraro, Byron J. Gajewski & Gregory Ator (2009) Improved sensitivity of electrocochleography in the diagnosis of Meniere's disease, International Journal of Audiology, 48:11, 811-819, DOI: 10.3109/14992020903019338).
| | |
| --- | --- |
| Adapter for headphones | 1 pcs. |
| License for the use of software "Neuro-Audio.NET" with additional software module "Neuro-Audio.NET/ECochG" | 1 pcs. |
The delivery set can differ from country to country. Request the actual delivery set for your country from your local representative.