Neuro-Audio/V
Veterinary Digital System for Diagnostic Hearing Testing
---
ABR (BAEP) test
compact and lightweight
high-quality recording
perfect for daily practice and research
flexible adjustment of test parameters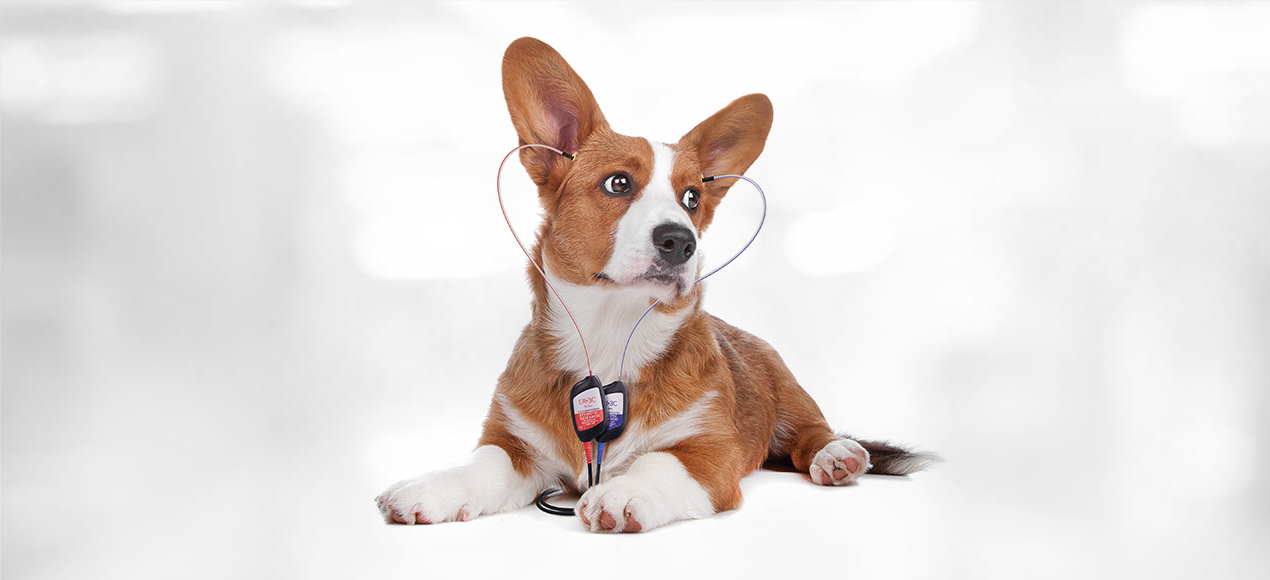 Description
ABR (BAEP) Test
Auditory brainstem response/brainstem auditory evoked potentials (ABR /BAEP) test is the gold standard for evaluating hearing impairment in animals. It allows for quick and accurate diagnostics of hearing impairment of various etiologies, as well as for diagnostics of hearing impairment associated with a disease or caused by ototoxic drug treatment. During the test, the electrical brain response to the auditory stimulus is recorded. ABR test is minimally invasive and therefore can be used in young animal patients (three weeks and above). To prevent excessive motion during the test, the animal should be slightly sedated.
Compact and Lightweight
Compact and lightweight, Neuro-Audio/V is perfect for carry-around applications. It is well organized in the same bag with a notebook and the necessary accessories. The system is simply connected to PC via the USB cable which ensures both system power supply and data transfer.
High-Quality Recording
Sophisticated performance characteristics (low-noise amplifier) and intelligent software (adaptive notch filter, weighted average, Chirp-stimulus, signal-to-noise ratio, advanced algorithms for response detection and other features) help a specialist to obtain excellent-quality recording easily and save valuable time.
Perfect for Daily Practice and Research
Innovative interface, well-organized database, adjustable reference values, excellent-quality recording, and reproducible results allow meeting daily challenges with greater confidence. A variety of pre-defined test templates assure smooth user experience from the very start. Customizable software settings streamline daily routine operations.
Flexible Adjustment of Test Parameters
Neuro-Audio/V allows recording ABR using headphones (supplied with the system) or insert earphones (supplied upon request). Insert earphones are especially helpful when the animal ear is difficult to access. The system also allows performing DPOAE test. OAE technique does not require patient's sedation which is an additional advantage for using Neuro-Audio/V in animals. Today OAE is closely studied as an alternative to ABR test in cats and dogs
The support of HL7 standard allows integrating all diagnostic Neurosoft systems into the information system of a healthcare facility.
Delivery Set
The delivery set can differ from country to country. Request the actual delivery set for your country from your local representative.