Neuro-ERG/V
Veterinary Digital ERG System
---
objective assessment of retinal function
special ERG electrodes
mini-ganzfeld stimulator
suitable for a wide range of clinical purposes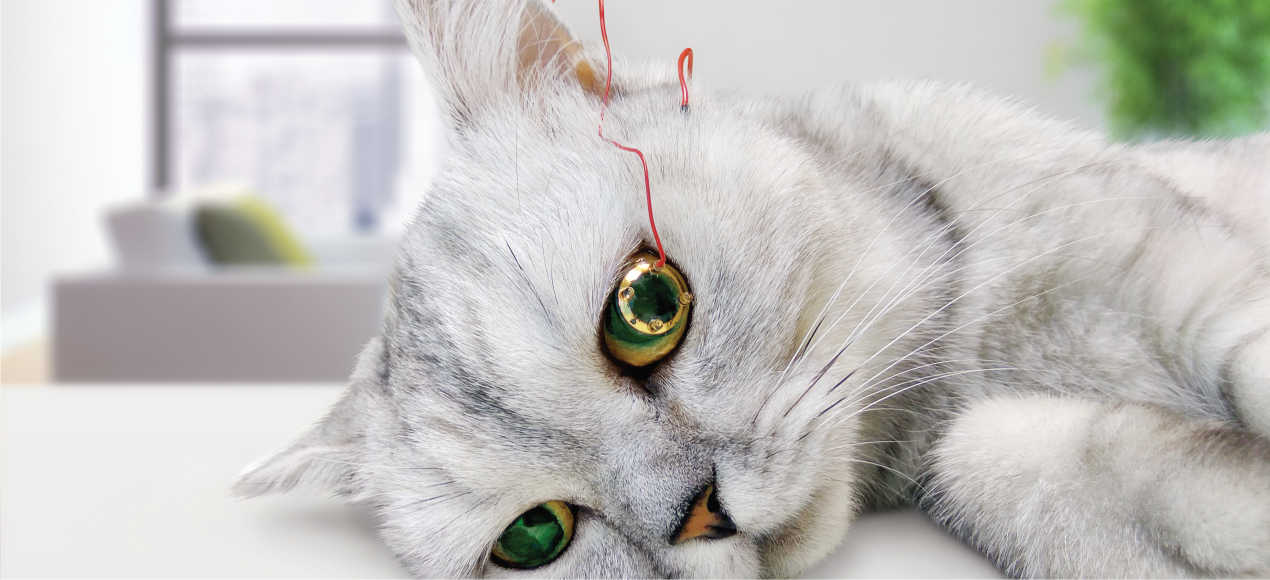 Description
Objective Assessment of Retinal Function
Electroretinography (ERG) is a well-established technique for studying the retina by means of recording its light-induced electrical activity. ERG is minimally invasive but provides accurate information about the retinal function.
Why Use ERG in Animals?
When visiting veterinary clinic animal owners often complain about their pets' weakness and lack of sight. The veterinarian cannot always assess pet's visual acuity objectively on the basis of obstacle course and cotton ball test results. This is when ERG matters for being the only method of visual acuity estimation in this case.
Indications for ERG:
Early detection of progressive retinal atrophy. In some dog breeds (Dachshund, English Cocker Spaniel, Labrador) ERG abnormalities may appear long before clinical signs become obvious (particularly, changes in the fundus of the eye).
Sudden visual loss with a normal-appearing fundus. Here ERG allows differentiating retinal pathology.
Mature cataract when the fundus examination is impossible. In this case, ERG helps to assess the retinal status and decide if the surgery is required.
The support of HL7 standard allows integrating all diagnostic Neurosoft systems into the information system of a healthcare facility.
Delivery Set
The delivery set can differ from country to country. Request the actual delivery set for your country from your local representative.