TMS chair "Comfort"
a chair for TMS sessions
Perfect for long time TMS sessions
Seatback and footrest individually adjustable by two motors
Height adjustable footrest and pillow
Remote control with reset buttons
Casters with reliable breaks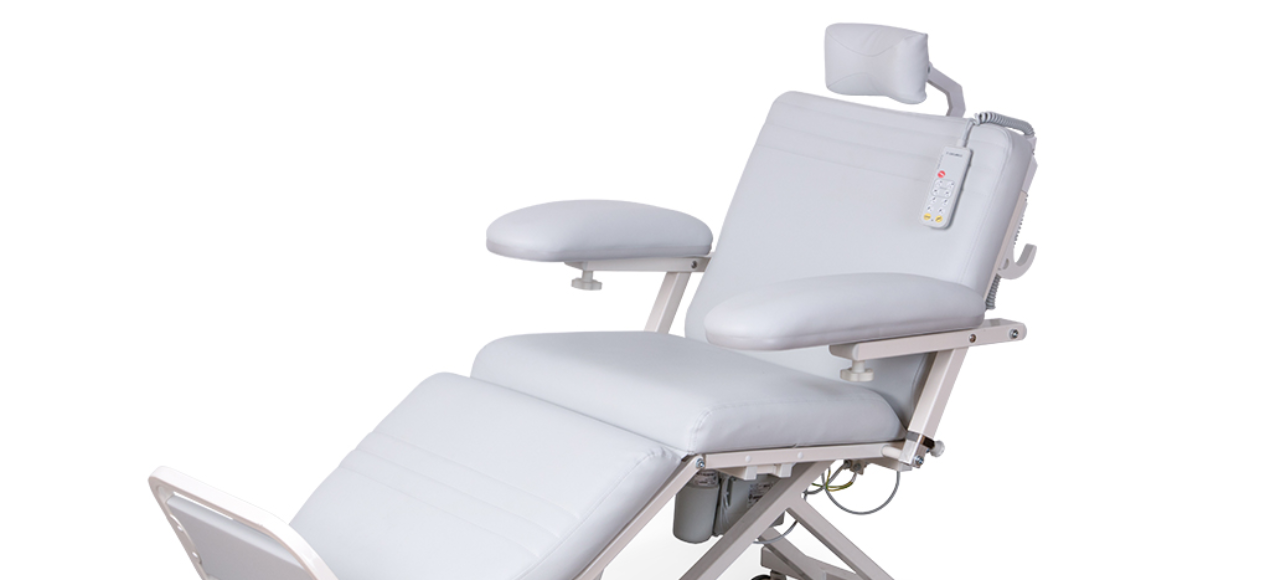 Description
The chair "Comfort" is an optimal solution for TMS therapy.
This chair ensures that patients feel comfortable throughout long time TMS sessions and increases the efficacy of diagnostic maneuvers and treatment.
Seatback (back segment angle from -7 up to 70 degrees) and footrest (35 degrees) are adjusted individually by two motors.
User-friendly remote control allows you to adjust sitting and lying positions with a press of a button.

The height adjustable pillow provides individual comfort for all patients during long time treatment.

Wide seat (60 cm), back (60 cm) and armrests (17x57 cm) as well as footrest that allows up to 29 cm adjustment from the bottom edge of the chair provide utmost comfort for patients of any height and weight.

Four wheels make the chair easy to move and the locking mechanism ensures reliable fixation of the chair in the desired position.

Our TMS chair is not only comfortable but safe. It has secure foothold, all mechanical parts are inside and the adjustment is always performed carefully and smoothly.
Регистрационное удостоверение

2,32 MB

Декларация о соответствии

1,66 MB

Декларация о соответствии ТР ТС

800,03 KB