ENDOCRINOLOGY
---
portable design
polyneuropathy test
calculation of diabetic polyneuropathy index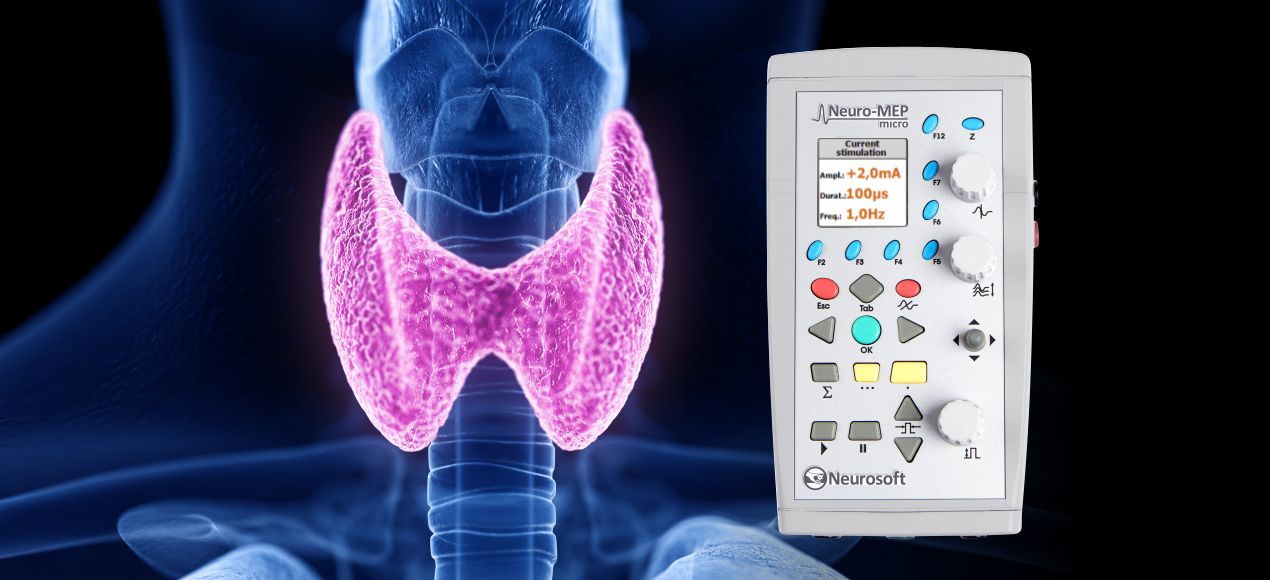 Description
Electromyography allows evaluating muscle and peripheral nerve damage in patients with thyroid disorders and diabetes, identifying diabetic foot and diabetic neuropathy in time.
Compact and versatile, Neuro-MEP-Micro will become your reliable helpmate in everyday practice.
Portable design
Neuro-MEP-Micro requires very little space and is connected to a computer via the USB cable which ensures data uploading and power supply of the device. If not powered from mains, the device can operate from the notebook battery.
Polyneuropathy testing
Neuro-MEP-Micro allows for polyneuropathy testing — one of most common endocrine disorders. Other techniques are also available.
Calculation of diabetic neuropathy index
The software has the particular "Diabetic polyneuropathy" template which assures easier and effective test performance.
The list of articles on research using Neuro-MEP-Micro at Google Scholar.
The support of HL7 standard allows integrating all diagnostic Neurosoft systems into the information system of a healthcare facility.
Delivery Set
The delivery set can differ from country to country. Request the actual delivery set for your country from your local representative.
Options
Registration certificate_Australia

145,42 KB

Registration certificate_Argentina

136,13 KB

Лайтбокс_Регистрационное удостоверение_RF_27.01.2021

14,28 MB

Certificate of Compliance for Neuro-MEP family

2,68 MB

UK Registration Confirmation Letter - 2021092801217159

686,14 KB

Декларация о соответствии_Лайтбокс_EEU_10.12.2021

723,35 KB

EC certificate

700,66 KB

Registration certificate_Colombia

3,86 MB

Registration certificate

1,59 MB

Выписка из реестра РЭП_Лайтбокс

42,82 KB