ANESTHESIA DEPTH MONITORING
special monitor for efficient monitoring of anesthesia depth during surgery
---
continuous monitoring of anesthesia depth
ease of use and high accuracy
simple and intuitive software interface
built-in artifact removal algorithms
functional expandability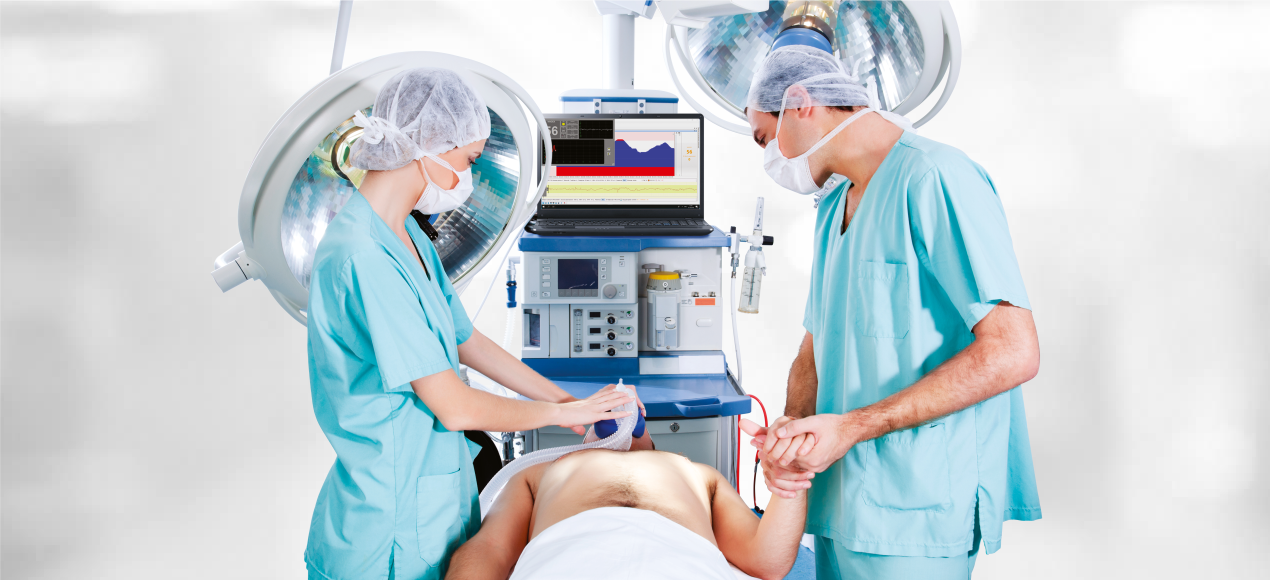 Description
Continuous monitoring of anesthesia depth
The Neuron-Spectrum-NINDEX software provides the monitoring of patient's sedation level during the whole surgery, so the anesthesiologist can continuously monitor the depth of anesthesia and adjust it, if necessary. Thus, the efficacy of anesthesia, as well as the safety of the surgery, is increased.
Ease of use and high accuracy
The analysis of patient's level of consciousness is performed using one EEG channel. The safety and performance of this technique have been clinically proven. It simultaneously provides the ease of use and high accuracy in assessing the depth of anesthesia.
Simple and intuitive software interface
The NINDEX software does not require the experienced user as its interface is quite simple. Only the most necessary information (the anesthesia depth level, the recording quality and the trend of measured values) is displayed on the screen.
Built-in artifact removal algorithms
The software algorithms for evaluating the recording quality remove the artifacts, so they do not affect the quality of anesthesia depth assessment. The quality indicator of the recorded EEG is constantly displayed on the screen.
Functional expandability
If necessary, the Neuron-Spectrum-NINDEX software can be used as the 8-channel EEG system for recording EEG and ECoG during the surgeries and in the ICUs. It can also be used in the diagnosis of brain death.
Delivery Set
The delivery set can differ from country to country. Request the actual delivery set for your country from your local representative.
Options
Br. J. Anaesth.-2012-Bianchi-ii109-44-1

358,3 KB

Br. J. Anaesth.-2012-Sanchez-Lauber

321,94 KB

Neuron-Spectrum.NETω

1,97 MB

Beniczky S., Schomer D. L. Electroencephalography: basic biophysical and technological aspects important for clinical applications // Epileptic Disorders, 2020, vol. 22, i.6, pp. 697–715.

5,15 MB