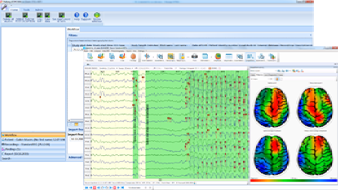 Towards Standardized EEG Reports
Neuron-Spectrum.NETomega software developed for EEG acquisition and analysis is able to interact with Holberg SCORE system (Standardized Computer-based Organized Reporting of EEG) created by Norwegian specialists with the support of neurophysiologists from many European countries. The system is intended for the generation of standardized report after EEG examinations.
Holberg SCORE system works in parallel with Neuron-Spectrum.NETomega and exchanges information with the program to create automated standardized EEG report. Such kind of report is very helpful as it allows the specialists from various hospitals, clinics and health care institutions all over the world to interpret the received information easily. At present Holberg SCORE system is being translated into Russian.