Holberg SCORE EEG
EEG reporting with classifying
Main Features:
The Holberg SCORE EEG software makes it possible to describe the EEG examinations in a way that ensures better quality of the assessments, better communication of the results to the referral doctors, and better possibilities for education and research.
*Get a quote, online demo or more information
Write to sales department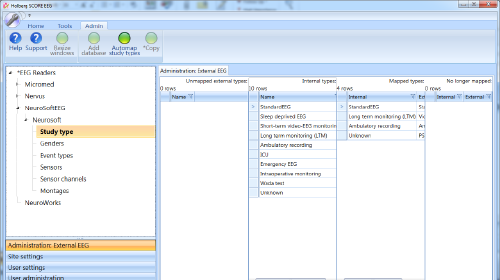 SCORE EEG is integrated with any Neuron-Spectrum EEG reader. This means that you will have a direct link between the findings in the SCORE EEG software and the corresponding examples in the EEG. Patient demographic information is automatically transferred from the Neuron-Spectrum.NET software, and you will get a graphical representation of the abnormal findings. This version is also the basis for later advanced add-ons, such as integration with electronic patient record systems, QEEG, user-defined tagging of recordings, and advanced search and export.
Go to Holberg EEG homepage to find out more information about SCORE EEG Premium Edition.