Neural Navigator navigation system
MRI navigated TMS for precise coil placement
---
magnetic tracking
proven technology
precise
certified
mobile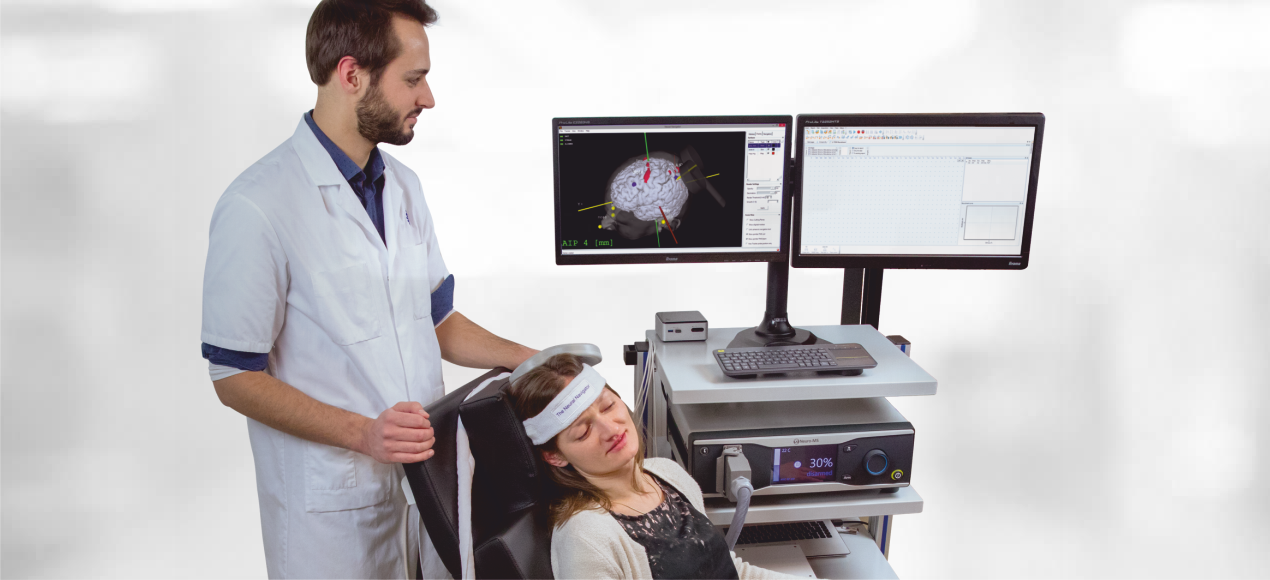 Description
Magnetic tracking
No line of sight occlusion like with optical systems. System includes 3D position tracker device and magnetic field transmitter, with 3 tracking probes. For PCs, a built-in tracking device is available, for laptops an external unit connected through USB.
Proven technology
With MRI navigated TMS, you need less participants in your research project for significant results, and TMS treatments are much more efficient and achieve higher benefits for the patient. The Neural Navigator has been succesfully used in several labs and clinics around the world for years. It is easy to use, lightweight, mobile and affordable.
Precise
The Neural Navigator makes TMS coil placement much more precise. It can target brain areas indicated on an MRI scan with a precision of 4 mm or better. It can load and visualize individual MRI scans, tissue maps (eg gray matter), fMRI activation maps and craniotopic facial markers. This allows one to see exactly which area is targeted. Pre-set neuroanatomical target markers can be pinpointed accurately. The virtual camera can also be linked to the TMS coil center to obtain a birds-eye view of the brain as if you are looking down along the TMS pulse, with a cross-hair to aid targeting of the brain region of interest.
Certified
Neural Navigator is CE marked class IIa medical device.
Mobile
Entire system including head support fits in a small suitcase.
Neural Navigator is a product of Brain Science Tools BV.